Side-by-Side Comparison: HubSpot CMS or The Famous WordPress?
Are you in the market for a new content management system (CMS)? Today we'll be helping you choose the CMS for your website by comparing two popular options - HubSpot CMS and WordPress. Both platforms have their unique strengths, but which one is the best fit for your business? In this side-by-side comparison, we'll be breaking down the pros and cons of each, making it easier for you to make a fair decision.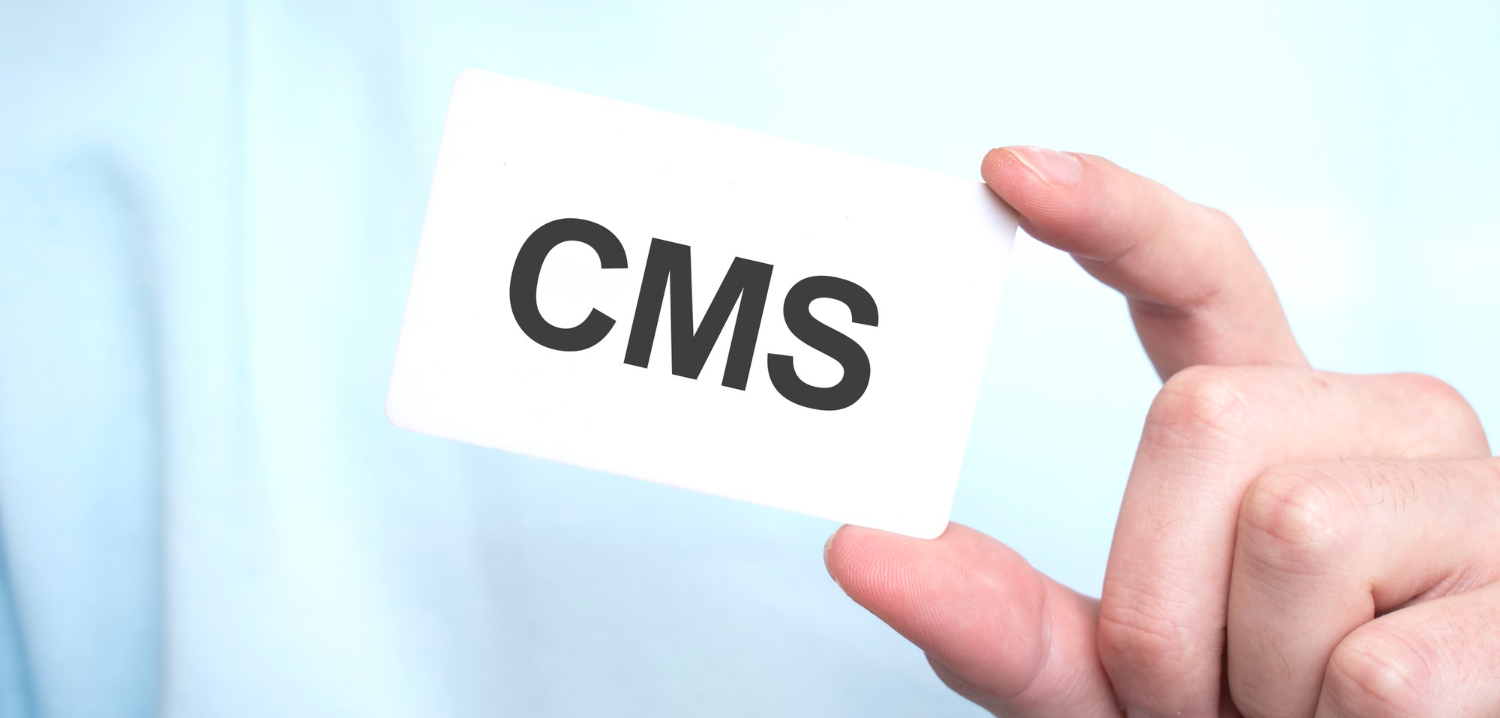 Choosing the Best CMS For Your Website Core Business Purpose
WordPress is perhaps the most popular and widely used CMS in the entire world. Its open sourcing means that designers and developers can make back-end website improvements behind the scenes - and this sells like hotcakes! On the other hand, HubSpot CMS is an all-in-one platform where anyone (even non-coders) can seamlessly create web pages, landing pages, blog posts and emails, while getting the most out of marketing automation.
Wordpress is made purely for creating content, whereas HubSpot is made for creating content, promoting it and analyzing it. HubSpot is hardly a CMS, it's a fully comprehensive tool for successful Inbound websites that it's not worth using without marketing automation, artificial intelligence, and so forth.
[COMPARISON TABLE] Brief overview of the most important factors
From user-friendliness to customization options and security, we've got you covered. Whether you're a biz owner, blogger, or marketer, read on to find out which platform is best suited for running the front door of your business.
USER EXPERIENCE

Hubspot CMS is designed to be user-friendly, with a simple drag-and-drop interface that makes it easy to create and edit pages. This makes it an ideal choice for beginners or businesses with limited technical expertise.

WordPress is more versatile and powerful, but also requires a greater level of technical knowledge. While there are many plugins available that can make WordPress more user-friendly, it can still be challenging for some users to get the hang of the platform.

FUNCTIONALITY

Hubspot CMS includes a variety of pre-built templates and modules, as well as a range of integrations with other tools and services. It also offers a range of marketing and sales tools, making it a good choice for businesses looking to grow their online presence.

Being highly customizable, WordPress offers a wide range of plugins and themes available to extend its functionality. This makes it an ideal choice for companies with specific needs or requirements, or for developers looking to build custom solutions.

CUSTOMIZATION

Hubspot CMS provides a variety of pre-designed templates and themes that users can customize using a visual editor, making it easier for those with limited coding skills to design a professional-looking website.

WordPress offers more extensive customization options, including access to a vast library of plugins and themes, as well as the ability to edit code directly, making it a better choice for those who want complete control over their website look'n'feel.

SEO CAPABILITIES

Hubspot CMS includes built-in SEO features, such as the ability to customize page titles and meta descriptions, and generates sitemaps automatically. This makes it easier for those with limited technical expertise to optimize their websites for search engines.

WordPress offers a wider range of SEO plugins and tools, allowing for more extensive customization and optimization of your website for search engines. Additionally, WordPress has a large user community, making it easier to find answers to SEO-related questions.

BLOGGING

Hubspot CMS makes it easy to create, publish, and manage blog content. In HubSpot there's a menu button where you can view and/or return to a previous version. You can view a previous version, copy text you've deleted into the new version and you're good to go. Also, having smart CTAs and content personalization are features you would not like to miss when blogging, emailing, or social sharing. Not to mention that auto-saving is a lifesaver with HubSpot.

Although WordPress was originally built as a blogging platform with plenty of built-in blogging capabilities, it often requires plugins to do certain functions. In that way, WordPress struggles to perform at the same level as HubSpot. Also, WordPress doesn't automatically save your posts the way HubSpot does, and that may seem like a small grievance for most content creators.

LANDING PAGES

HubSpot has in-built features to publish, test, and optimize landing pages without the need to download and configure extras. And, most importantly, without the need for custom development.

In WordPress, landing pages are built in a similar way to a blog, but adding a form, or personalizing the page for repeated visitors requires plugins and technical setup. So you'll probably need a developer with PHP skills and a plugin to create forms.

E-COMMERCE

HubSpot doesn't offer a native eCommerce solution. To sell products, or have a full-featured online store, you have two options. The first option would be to embed payment buttons with a script or shortcode. Both PayPal and Ecwid offer such solutions. The other option would require an expert to set up a dedicated shopping platform such as Shopify or Volusion.

WordPress can integrate with many eCommerce solutions. The most utilized is WooCommerce (which is free). You can set up your online store and start adding products in minutes. However, if you want a customized solution using Woo, you'll likely need to purchase add-ons that can inflate the cost of your online store considerably.

SCALABILITY

Since HubSpot is a closed platform, it means it can be more limited in terms of the level of customization you can achieve. However, it also means that Hubspot provides a more streamlined experience, making it easier to scale your website as your needs grow.

With WordPress you can have more control over your website, but you'll also experience more complexity to scale and achieve a growing website. So despite the vast pool of plugins and themes available, you can also expect a more cluttered experience.

SECURITY

HubSpot is a closed platform, meaning that it has a more limited attack surface, and is less likely to be vulnerable to security breaches. CMS Hub also provides regular software updates to fix any vulnerabilities, while WordPress users must ensure that their plugins and themes are updated to stay secure.

WordPress is an open-source platform, meaning that security is the responsibility of the user and can be strengthened through the use of plugins and other security measures. However, for those who want a more hands-off approach to security,

WordPress might not be the best option.

INTEGRATIONS

CMS Hub integrates seamlessly with other tools in the Hubspot suite, including marketing, sales, and customer service tools. This can make it a good choice for businesses that want an all-in-one solution for managing their customer interactions.

WordPress offers a wider range of third-party integrations, including popular tools such as Google Analytics, email marketing platforms, and social media platforms. This makes it a better choice for businesses that have existing tools and platforms that they want to continue to use.

PRICING

There's a free CMS tool available, then the HubSpot pricing for CMS Hub Starter is $25/month, Professional is $400/month and CMS Hub Enterprise is $1200/month. The HubSpot CMS can also be purchased with any edition of the Marketing Hub, Sales Hub, or Service Hub.

WordPress is an open-source platform that is available for free. However, businesses will still need to pay for hosting, security, plugins and other related services, which can quickly add up their CMS software cost.
If you now feel you need an in-depth look at what we've just summarized for you, whether it's cost or capabilities, we recommend you to check out this WordPress vs HubSpot comparison.
[CONCLUSION] When it's time to make a balanced decision
Both Hubspot CMS and WordPress have their own unique advantages and disadvantages, and choosing the right platform will depend on your specific needs and goals (this really isn't just talk). If you're looking for a simple, user-friendly solution, then Hubspot CMS might be the right choice for you. But if you need more customization and versatility, then WordPress is the better option.
If you want to set up an online store or some sort of e-commerce space, WordPress is your ticket. WordPress also won't let you down if you want to stay grounded and don't need all the fancy sales and marketing tools.
Ultimately, the choice between Hubspot CMS and WordPress will come down to what you need from your website, and what kind of resources you have available. If you're not starting from scratch, it's also important to consider the tools and platforms you already use and how integration can be effectively handled. If for some reason you prefer the WordPress CMS, you can always integrate it with HubSpot Marketing Hub for generating fast, qualified leads. The best of both worlds is really at your fingertips.
Considering your business growth strategy, are you likely to choose HubSpot? We've got a 3 in a row for you:
🧡 We are a HubSpot Platinum Partner Agency
🧡 We optimize and redesign websites with CMS Hub
🧡 HubSpot is also leader in B2B Marketing Automation