What are MarTech and how can they boost your Marketing?
Technology plays an increasingly important role in marketing. In this context, MarTech has been gaining relevance and it's a crucial element for companies to leverage their digital marketing efforts and gain competitive advantage.
What exactly are MarTech?
MarTech is an abbreviated term that results from the combination of two words: Marketing and Technology. It is used to describe the set of technologies used by companies to achieve their marketing goals.

It refers to the variety of software used to run marketing campaigns, from lead generation to customer satisfaction. In practice, these tools can serve for CRM (customer relationship management), online advertising, event creation and management, content marketing, social media management, email marketing, marketing automation, data analysis, among many other cases.
Overall, MarTech brings with it a number of benefits, related to the profitability of resources and time, with all the possibilities for monitoring and data analysis and, ultimately, with a higher, return on investment (ROI).
But let's take a look, in detail, at the main advantages of investing on the use of MarTech.
Benefits of MarTech
Marketing technologies are an investment, which is many times significant for businesses, but they can add a lot of value and have a profound impact on the results achieved. Here are some reasons why MarTechs add value:
• Profitability of resources and productivity: process automation allows marketers to get more tasks done faster and they can focus on high-value tasks rather than routine activities.
• Internal communication and team alignment: technology also contributes to a higher transparency within marketing teams, as it provides visibility on ongoing projects, their goals and status.
• Power of information: technologies enable the storage of a range of demographic information and behavioral history that enriches companies relationships with their customers and leads, through segmentation and personalization of the offer. The ability of MarTechs to aggregate and analyze information is a key element.
• Relevant content production: all these insights and data represent a window of opportunity to create content that is potentially more valuable, more optimized and personalized, improving the interaction and the customer experience.
• Differentiation and disruption: depending on the chosen technologies, there are specific tools that allow you to be highly disruptive and carry out unique marketing campaigns.
This can be the case of features such a

s

adaptive testings

(

allows testing up to five variations of a page using machine learning),

progressive profiling

(allows automatically adjusting the size of forms if we already have visitor information) or

smart content

(allows
adapt the content of a page or an email according to the personalized information we already have on the visitor), which are available on HubSpot, one of the most used marketing automation platforms worldwide.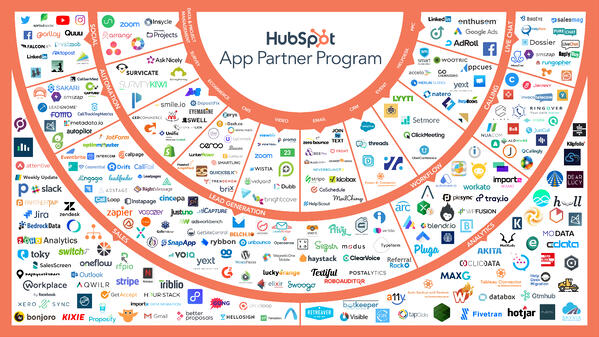 In conclusion, investment in marketing technologies is expected to become increasingly important as consumers' relationship with brands becomes more demanding and challenging.
With this in mind, marketing teams should look to incorporate into their operation a set of technological solutions that expand the efficiency of their campaigns and the growth of their business.
Do you want to know which MarTechs are right for your business? We will be glad to help you.
Content originally posted on june 2021.