What's new in HubSpot: Custom Objects
HubSpot is constantly launching new features to improve the experience of its users. And last October was a month of many news.
From all theupdates we highlight one that will make HubSpot even more adaptable to the specific needs of each company: custom objects.
What are Custom Objects?
Objects are ways of storing and structuring data. So far, we could find five types of objects by default on the platform: contacts, companies, transactions, products, and tickets.
However, no two businesses are alike and, especially for those businesses with a higher level of complexity, this way of organizing information could prove to be insufficient. It was for this reason that HubSpot developed custom objects, which offer each business the flexibility and the opportunity to build a data model to suit their specific needs.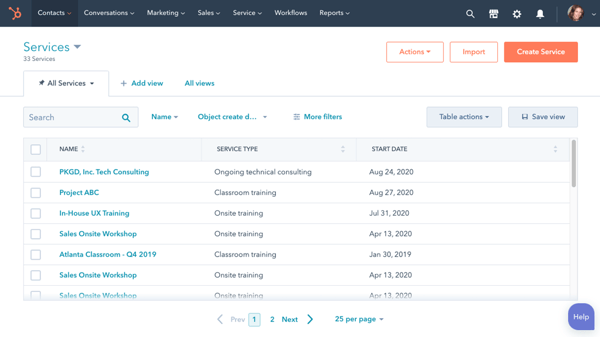 How do custom objects work?
As the name implies, these objects are different depending on the reality of each company. But we show you just a few examples of how these objects can become useful:
For a company that sells cars, custom objects may be the brands and models of each car sold;




For a real estate agency they may be the properties that are listed;




For a technological company, could be the available IT solutions and services.
The possibilities are endless and each organization can customize these objects according to what is most central to its business.
As custom objects more accurately reflect your business in the CRM software, it allows for a deeper renewal and more personalized marketing campaigns.
Then everything else works in the same way as any other object already in HubSpot. You can import, build workflows, create reports and so on. Thus, there is no need to adjust or train the teams that use the tool.

Without any extra pain points, just advantages in the storage and management of data! Discover the custom objects, now available in the Enterprise version of HubSpot.
Currently, a unique way to create custom objects in HubSpot is via API. See all the documents.
Do you want to know more about this or any other feature in HubSpot? YouLead is a Hubspot Platinum agency partner in Portugal and we will be happy to help you.