Operations Hub: The new HubSpot Module for greater adaptation to each Business
Last april came with big news at HubSpot, to the point that the platform has launched a new module: Operations Hub.
This is the fifth module of the marketing automation software, which already has Marketing, Sales, Service and CMS hubs.
So what exactly is the Operations Hub?
It is a new HubSpot module that allows you to connect several applications, perform data synchronization, ensure the quality of customer data and, ultimately, further automate your business processes.
It is a tool that will leverage your HubSpot usage nowadays, through an improved integration process, more robust data tools and more flexible and adaptable automation.
Operations Hub is a technical module that will allow operations teams to scale HubSpot's CRM potential and adapt it more and more to the specific reality of each business.
But what are the main assets of Operations Hub?
1 - Data synchronization
Data synchronization through integration with applications external to HubSpot will become simpler. Operations Hub brings greater harmony between your HubSpot and third-party applications, ensuring a two-way data integration that guarantees its easy update in real time.
Some of the most popular applications that are now powered by this integration with HubSpot are Google Contacts, MailChimp, Microsoft Dynamics or Zendesk. However, there are many other marketing, customer service or billing applications.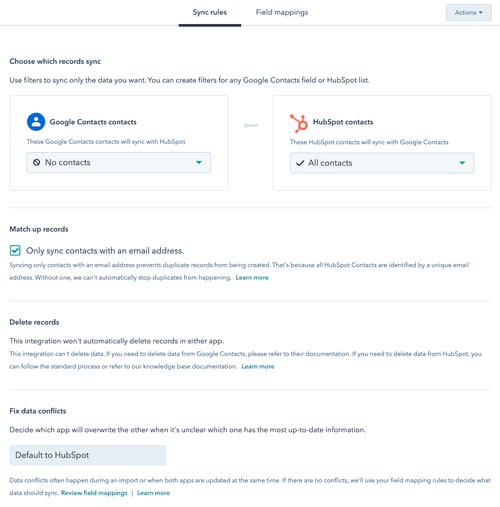 2 - Greater flexibility in automation
process
Aware of the possibilities in terms of bidirectional data synchronization, this is also one of the news with the greatest impact. With the Operations Hub, it's possible to develop code directly in the workflows, which allows you to go even further than the many pre-defined criteria and actions that happens when you build a workflow.
This functionality makes workflows even more flexible and powerful, satisfying the very specific needs of some businesses (such as calling an API or executing SQL queries, for example) and ensuring that the entire operation works as they escalate.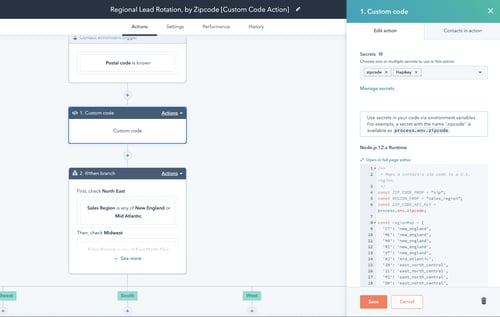 3 - Data quality management
The "health" of a database (consistency and factuality of the data) is an essential premise for the development of an efficient strategy - both marketing and sales - that guarantees a relevant and personalized experience to the customer.

In this sense, and in parallel to programmable workflows, Operations Hub also contemplates the existence of automations that contribute to the maintenance of the quality of the databases. These workflows provide actions such as updating phone numbers, correcting date properties, adjusting capital letters, among many others. And all of this in an automatic way!

In addition, if you are using some integration with an external platform, you end up contributing to a correct update of the data not only inside, but also outside your HubSpot.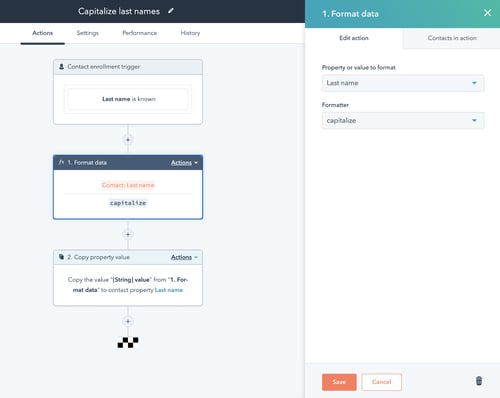 Did you get excited about the potential of the new Operations Hub? It is available in the Free, Starter and Professional versions of your HubSpot.

If you want to know more about this new module and how it can help you scale your business, do not hesitate to contact us.
Content originally posted on may 2021.