Digital Growth and the second wave of Covid-19
The coronavirus pandemic has affected almost every aspect of our lives, from how we move to how we spend our money, to how we exercise our professional activity or our personal priorities. And despite the encouraging news about the vaccines, these effects will most likely continue for some time to come.
In the business world, in particular, the impact has been undeniable. And while we're witnessing worrying scenarios of many businesses that can't resist (and that this second wave is seriously worsening), for others, the oxygen balloon has been their digital transition.
According to Growth Tribe, "even before Covid-19, 92% of business leaders already admitted that their business models would not remain viable without some digital growth", and the pandemic has only accelerated that trend.
So how can your company, supported by digital transformation, continue to face the challenges of this second wave of the pandemic? We give you some examples.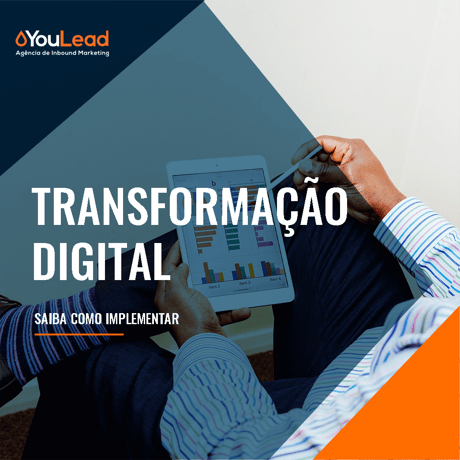 1 - Continue to innovate and experimen

t
Practically every business had to adapt and reinvent itself in a matter of days or weeks when under normal circumstances such initiatives would take months or years to be taken. And those who are in a position to continue to innovate, to become more digital, will be better prepared to face the effects of the pandemic.
2 - Customer centrality remains crucial

The pandemic has accelerated the adoption of new consumer habits and, consequently, the digital transformation of companies. Habits like shopping online or ordering food (or other goods) are two of the most notorious examples and have contributed to the growth of e-commerce and delivery services. As well as the decrease of face-to-face interactions has fostered the growth of digital communication tools.
To continue to keep the client at the center of your strategy, seek not only to adopt new digital channels that meet the new consumer habits of your clients but, above all, privilege engagement in these channels to reinforce relationships.
3 - Adapt work methods

The Covid-19 has changed the way people work in a way we have never seen before. The maximum exponent of this is related to remote work, which has gone from a short-term solution to a trend that many employees admit they want to adopt in a long term scenario (adopting more agile and flexible ways of working from now on will continue to be critical).
In this sense, it is essential to prepare technological resources that support remote work. And never forget training and development of digital skills, as employees have to feel comfortable with the new working methods and the digital culture of the organization.
4 - Be bold in the digital transition

As we have seen, the pandemic has precipitated digital transformation processes that many companies were already considering. Studies indicate that the challenges imposed by the pandemic accelerated in a few months the equivalent to six years of digital transition (Twilio).
Being bold in this process means, whenever possible, adopting digital methods to work, eliminating any gaps or disparities in your employees' digital skills and taking advantage of technology to be more efficient: marketing and sales automation tools such as HubSpot; digital collaboration tools such as Google Drive, Office 365 or Teamwork Projects; omnichannel communication platforms such as Slack or Microsoft Teams; software for virtual meetings such as Zoom or Skype; and data storage cloud tools such as Dropbox or OneDrive.
By the way, don't forget cybersecurity, an increasingly important topic as you become more digital.

If the change was already a constant, this has become truer than ever. And privileging innovation and digital growth can effectively be the best way to survive and emerge in this "new normal".
We'll be glad to help your business grow through digital. Fell free to contact us!