How Marketing Automation increases Marketing and Sales productivity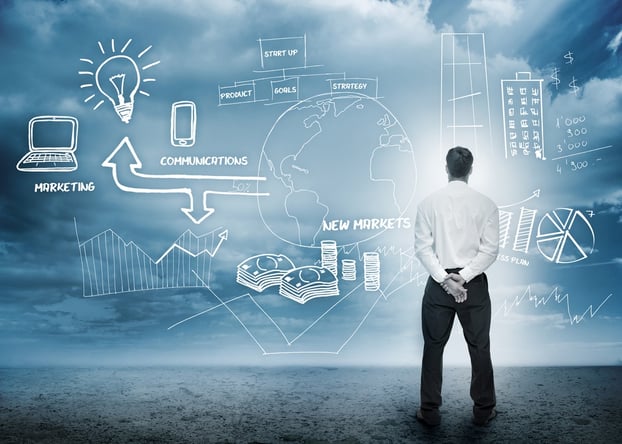 Nowadays with the existing diversity of digital channels available, there's the pressure to show measurable results and prove the ROI of all your Marketing investments. More channels mean more challenges and more tasks.
With an increase in tasks and decrease in available time, there's the need to search for new methods to increase productivity without jeopardizing both marketing and sales results.
This is where Marketing Automation can help.
What is Marketing Automation?
Marketing Automation is the process of automatizing your marketing processes using a specialized software. This type of software has the main goal of helping marketers prioritize and execute marketing tasks in a faster and yet more efficient way. But what does this really mean to a Marketer?
This software does not substitute the Marketer's work, it only helps making it more efficient and contributes to the achievement of your business objectives faster.
The main goal of Marketing is to generate revenue for the company, which can only happen by attracting visitors to your website, converting those visitors into leads and finally converting those leads into customers.
Marketing Automation can help teams becoming more productive. But how exactly?
Although it does not substitute all the effort needed to create content, it will help you promote your content and create engagement with your buyer personas at the right time.
By ensuring that your contacts receive relevant and tailored content through the most adequate channel at the right time (in an automatic way), your marketing and sales teams will have more time to perform other tasks that are crucial to the development of your business.
How can Marketing Automation help your Marketing Team?
The software will allow you to nurture your leads throughout all the buying process by sending highly tailored and segmented messages about certain challenges and objections that your buyer personas might face regarding the purchase of your product or service.
Here´s an example of a simple automatic campaign:
Step 1: Send an email encouraging the download of an ebook for a segmented contact list
Step 2: Send a "thank you" message to all people who downloaded the ebook
Step 3: After a few days, send a follow up email to the list of people who downloaded the ebook, offering a case study related with the same subject
Step 4: Finally, when someone downloads the case study, the sales team receives a notification to do a follow up (this lead is now more qualified and ahead in the buying process).
Imagine yourself in the shoes of this lead for a moment. Would you prefer to receive this kind of personalized content, instead of receiving an email that is sent to a database with thousands or even millions of contacts? I believe you would, because this type of communication is much more personal.
It is through workflows just like this one that marketing automation will help marketers generate more revenue for the company and, consequently, have a positive impact in the business itself.
This is the basis of marketing automation, to provide you, as a marketer, with the ability to segment your contacts and send them tailored content based on their digital behavior and according to predefined criteria. This way you will be sending the information they need at the right time for them. This will help your leads to move forward in the buying process, resulting in an increasing of your conversion rates (and revenues).
How can Marketing Automation help your Sales Team
Based on the examples above, you might be thinking this type of marketing only works for Marketing actions, but it's not true. A marketing automation software, such as Hubspot software, can and should also be used to optimize the sales process.
Here's an example of an automatic sales workflow:
Step 1: Sales representatives receive an automatic notification every time a lead reaches 80 points in the scoring system.
Meanwhile, sales representatives should contact those leads and ideally they will move forward to a proposal request. You send the proposal and move to the next step.
Step 2: Create a workflow to monitor and follow up (through an automatic email) those proposals. As the commercial follow up to all proposals is time consuming, having a software doing it for your sales team will give them more time to explore new opportunities.
Step 3: After "x" follow up emails these opportunities will be automatically closed and you have more time to focus on new ones.
This is an example of a simple workflow, however with marketing automation you can create more complex workflows, adapted to your business, to optimize processes and provide more time to Marketing and Sales teams to focus on more important tasks.
Some tips to make the most out of Marketing Automation
#1. Analyse which marketing activities and sales processes your team spends more time doing and evaluate if those activities and processes can be optimized with automation;
#2. Identify which phases of your marketing and sales strategy are not performing well and do some research to understand if a marketing automation software can help improve the results;
#3. You should have a clear idea about how you plan on use marketing automation to reach your business objectives.
4 Ideas for workflows that you can create with automation:

#1. Without time to qualify leads? Create a workflow to nurture your leads automatically before handling them to sales;

#2.

Without time to follow up on your proposals? Design a workflow to help your sales representatives perform this task;



#3. Would you like to send a tailored message to all contacts that converted in a certain landing page? Create a workflow only for those contacts;

#4. Do you need to collect more data about contacts that you have in your database and with whom you interacted in the last 6 months? With the right software it is possible to create a workflow to interact with those contacts.

Finally, monitor your time and results before and after the implementation of a marketing automation software and draw your own conclusions.

A software to make your marketing processes automatic does not only help making the work of your Sales and Marketing teams easier, but also helps create true engagement with your leads by sending relevant content to the right people at the right time. This is the key to increase your click through rate, conversion rate and to help Sales close more deals.