5 simple SEO tips to get your website to the top of Google Search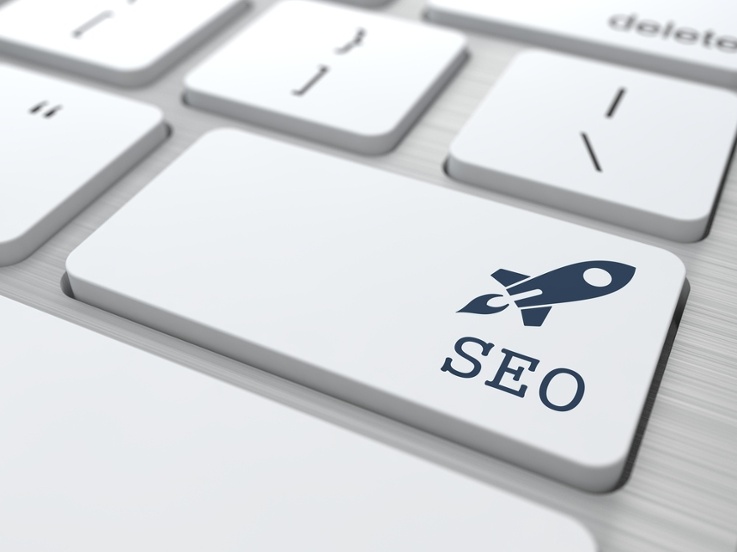 For many people, being at the top of Google Search's rankings means spending thousands of dollars on Pay-Per-Click (sponsored ads) campaigns.
Although this might be an alternative to improve your website's visibility in Google's search engines, marketers need to realize that most people click on the non-sponsored listings that are driven by SEOs rather than on Sponsored Ads.
Search Engine Optimization (SEO) is a highly effective technique that helps you not only to achieve higher ranking in the search results, but also optimizing your website's content and making it more relevant for users.
And you know what's the best part? SEO is 100% actionable and free – its results will merely depend on your teams' commitment to produce meaningful content in your business' web pages.
Here are 5 tips you can start implementing today in order for your website to get to the top of Google Search:
Select the best keywords for your business
Make sure you pick the search terms or expressions that best relate to your business. Invest some time in finding the best keywords that turn searches into leads or sales. There are plenty of tools that can help you out in this research: Google Keyword Planner or other specialized SEO software offered by agencies, for example, show you an estimate for any search phrase.
When using these tools, start by keeping your searches ambiguous, creating categories, and afterwards, create small clusters of keywords. In PPC ads, these clusters represent your ad groups. With your SEO, they become the focuses of the content you'll want to have on your website.
Extra tip: behavioral-targeting and long tail keywords have proven to be highly effective with higher chances of generating sales.

Keep an eye on your competitors
After having picked out your keywords, you can always check what kind of competition you are dealing with and determine which points you can still work on, so you can improve your SEO strategy and keep up with the competition.
You should check competitors' ranking in the search engines, quantity and quality of their web pages' content, keywords they use in the title of their web pages, % of links containing specific keywords in the link text and popularity of their pages (measured by links and mentions).
There's SEO software out there that can actually help you analyze your competitors' performance and trace key actions plans to better position your business among them.

Create the best content for users
The best way to engage with prospect leads and improve your products or services' credibility is through meaningful content which users can relate to. Remember that the only reason your content exists is to serve your visitors.
So, whatever you write, keep in mind that you have to provide some sort of solution. When people come across your content and it delivers them value in a way that they find what they're looking for, they tend to engage with your content, especially in social media. Whenever they share your links, Google sees these actions as social validation and takes this into consideration to rank your page.
The type of content that you should make available in your website should range from blog posts and articles to photo/visual galleries, multi-page guide, videos, etc.
Include your keywords in your pages titles, headers and URLs
This one is simple and straightforward: ensure that users know what they're getting from your page beforehand and prepare them to click on it. If your website's content and URLs are composed by words that are relevant to your site's structure, your website will be more user friendly, which will consequently increase customer engagement.
Visitors will remember you better and might be more willing to link to your content. Additionally, this will provide search engines with more information about your page than a lengthy session ID or a strange named parameter, ending up benefiting your business' position in the search results ranks. All of this is possible as long as your keywords choice is consistent with what your business has to offer.
Extra tip: CTRs (click-through-rates) play a crucial role in your website's relevance for Google. By inducing users to click on clear CTAs (call-to-actions) such as "buy", "subscribe", "order", "download", etc. and by using value propositions (e.g. "certified", "on sale now", "limited time only", "guarantee"), you can improve your CTR and search engine ranking organically.
Take advantage of internal linking
In order to increase traffic and browsing in your website, it's important that your best SEO content is linked internally by other pages on your website.
This way, you can keep visitors inside your website domain and it's a great opportunity to showcase other products/services from your business.
However, this might mean you need to have multiple pages filled with rich content for these users, which is exactly ideal to make your overall website more easily displayed at the top of Google's search results.
We hope you find these SEO tips valuable.
Contact-us directly to learn more about how we can help with your website and SEO strategy.